SecureLine Delivery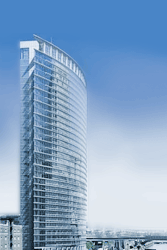 SecureLine Delivery provides the options banks need to meet the strong and multifactor authentication requirements now enforced by regulators around the world. SecureLine Delivery is an important element in the security process of combining a user's knowledge, something a user possesses, and a verifiable time and place of a user's action. Combining these different elements provides a much stronger user security model than traditional methods.
SecureLine Delivery runs independently of other bank applications so implementations are quick and easily shared across applications regardless of geographies and underlying technology. SecureLine Delivery was designed with banking application integrations in mind. Development teams can quickly test solutions to secure any application via any delivery channel. Combining SecureLine Delivery with a secured single sign on portal is an efficient way to enforce out of band authentication a wide variety of applications.
SecureLine Delivery can be used to secure the application login process or any other point in an application, such as when accessing administrative functions, or when approving transactions. Integration is simple, providing a cost-effective way to make legacy and third-party vendor applications compliant with regulations and best practices. Since SecureLine Delivery doesn't rely on mobile application based push notifications it is quick and most suitable for applications that need a rapid response.
BENEFITS & FEATURES
Improved Security
Delivering secure messages through a second, out-of-band channel provides enhanced security over methods that rely on a single channel. Rapid delivery methods like texts and phone calls further ensure that messages are short lived and can tie user actions together with the user more reliably. Mobile applications are not able to reliably deliver messages quickly enough for transaction based applications.
Secure Legacy Applications
SecureLine Delivery is designed for ease of implementation. This means that simple web based messaging can be used to communicate with even dated legacy applications. SecureLine Delivery doesn't need to be integrated with applications using their native technology so project timelines can be weeks rather than months.
Secure Vendor Applications
Many Financial Institutions run applications provided by vendors and do not have access to the application source code to integrate new security protocols. Breakpoint's SecureLine Delivery can help protect vendor applications, usually with no modifications to the vendor application itself.
Support Users Differently
SecureLine Delivery is tied to a user independently of their existing application logins and passwords so each user can be messaged in whatever method is easiest. Users can also use different delivery methods based on their location or status. SecureLine Delivery makes it easy to secure applications in the most convenient acceptable manner.
Secure Multiple Applications
Financial institutions access SecureLine Delivery via a single secured connection to avoid the complexity that comes along with interfacing application by application. The single deployment model makes it faster and more cost effective to secure multiple applications on their own separate timeline with no interdependence on one another. Users can remain tied to their applications with no need to consolidate records or worry about duplicates. SecureLine Delivery can be used with SSO portals to most effectively secure multiple applications.
Reduced costs
SecureLine Delivery relies on customers existing infrastructure so managing customer related procurement is eliminated. SecureLine Delivery offers both flat rate pricing and per message pricing. Competitive pricing on messaging to all countries is available. SecureLine Delivery's quick implementation model helps ensure all project related expenses are kept to a minimum.
Alert Messages
SecureLine Delivery is also ideal for quickly delivering messages that can be sent via email. Security policies often dictate the types of messages that can be sent via email. Delivering large volumes of alert email messages at the lowest rates available is another task SecureLine Delivery does perfectly. SecureLine Delivery uses domainkeys identified mail, and sender policy frameworks to ensure high acceptance and low bounce rates. High velocity outbound emails aren't a problem with SecureLine Delivery.