Breakpoint ACH Positive Pay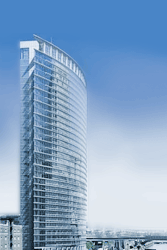 As electronic payments become more widely used, the frequency of ACH fraud increases as well. This year's AFP Payment Fraud Survey confirms that this trend is growing even faster. Our ACH Positive Pay product helps protect your customers' accounts from unauthorized electronic debits. ACH Positive Pay is a cost efficient and simple way to help your customers manage their transactions. Minimizing risk and exposure is vital for businesses of all sizes. ACH Positive Pay offers functionality that limits risk and exposure in one easy to use product.
BENEFITS & FEATURES
Improved Control and Security for Your Accounts
You can review each request for payment and accept or reject the transaction. If you choose to pay a transaction, you can create a new rule with the origination information, so that future transactions from this originator are accepted automatically.
ACH Positive Pay provides your customers the convenience and security of rejecting payments rather than the uncertainty of returning them.
Reduced Costs
Customers can stop debits from ever happening. No returns, no potential losses, and no reduced balances for your customers.
Easy to Use
The screens and menus are intuitive and easy to navigate just like today's most popular websites.
ACH Rule Management
Edit or delete existing ACH rules and add new ones. A color based status quickly informs you if an ACH rule is active, pending or expired.
Customers will enjoy additional security immediately without the hassle of manually reviewing every transaction since past payment requests can be loaded prior to customer go live.
Streamlined User Maintenance
Customers can maintain their own company users and permissions based on bank defined limits. Bank staff will not spend valuable time resetting passwords, maintaining users, or emailing audit activity reports. Customers can be permitted to do it all for themselves.
Security
The ACH Positive Pay product is easily integrated into your secure portal site. Based on your preference the application can be protected and run independently from your other online applications. ACH Positive Pay is further protected by multiple application level security enhancements.
Email and SMS/MMS Alerts
Customers can choose to be notified about any account activity, a specific event, or not at all. Bank staff have the added flexibility of authoring alerts or permitting customers to author the body of their own alert messages.
Flexible Deployment Options
ACH Positive Pay is available via Breakpoint's SaaS model or it can be deployed independently at your chosen location.