Breakpoint LLC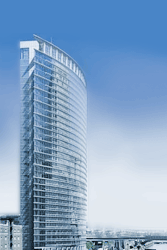 Breakpoint LLC was formed in 2006 to provide products and consulting to the financial services industry. Breakpoint specializes in helping financial institutions to bring Corporate Banking capabilities to the Web. With expertise in systems development and integration, software and hardware selection, and skills in leading and directing all phases of the enterprise-scale projects required to implement new capabilities for our clients, Breakpoint is the choice partner bringing new capabilities to the banks' online channel.
With their extensive experience creating, installing, customizing and maintaining multiple commercial-banking Web platforms, Breakpoint is uniquely positioned to develop their own product offerings. Breakpoint's first products are SecureLine, a Multi-Factor security system for Web applications, and a Positive Pay system for corporate ACH payments.

Cloud Based Expertise
Helping clients understand and leverage the benefits offered by today's computing clouds
Breakpoint's expertise in delivering cloud based solutions can help your organization save time and money while increasing the overall security of your IT infrastructure. Breakpoint can help move existing applications, service processes, or whole functions to a cloud based platform. Breakpoint quickly assesses client environments and needs to come up with a down to earth and understandable approach for change. The flexibility now available makes it possible to begin a cloud based transition with very small incremental steps.
Leveraging cloud based systems for minimal functionality like storage or redundant disaster recovery can help improve a company's security. Security related rules for cloud based services are accessed via a single portal and thus increase the security level offered by legacy IT implementations. Breakpoint is available to discuss your cloud based IT needs.

SecureLine Delivery
Fast, Reliable, Secure. Message delivery for your company's critical time-sensitive messages.
Delivering secure short lived messages to large user bases quickly and reliably is a growing need in today's banking environment. Financial institutions are now required to provide additional security for their online applications and doing so in the most customer friendly way possible is important. Secureline Delivery enables the immediate and secure delivery of these important messages reliably and affordably. SecureLine Delivery supports all major delivery channels without the need for your customers to enroll in or download a separate application.

SecureLine Authentication
Out of Band Authentication to meet your Multi-Factor Authentication needs
As noted in recent articles in banking industry publications (examples here and here), banks are struggling to provide adequate security for their Web commercial banking applications. As regulations tighten, and as courts find banks potentially liable for losses, the importance of providing highly secure, multi-factor authentication increases. Breakpoint's Out of Band Authentication solution allows financial institutions to place enhanced security in front of their currently-deployed applications.

ACH Positive Pay
Moving to electronic ACH transactions from paper checks provides lower transaction costs for both the financial institution and for the business, but with the additional risk of fraudulent, unauthorized ACH transactions. With paper checks, bank customers can preview suspicious transactions and make decisions whether the check should be paid or not. Breakpoint's ACH Positive Pay system brings this capability to ACH debit transactions, allowing financial institutions to manage the risk of providing electronic payments.